Each of our SeaDoo jet skis (personal watercraft) offer an exciting and "up-close" experience on the water, combining the thrill of motorcycling and the open waters! These quick and nimble vehicles have increasingly become one of America's most popular watercraft. Try one and find out why! All tours are given by an experienced local guide. Drivers must be at least 16 years old. (All jet ski tours and rentals are guided.)
Jet Ski Rentals By The Hour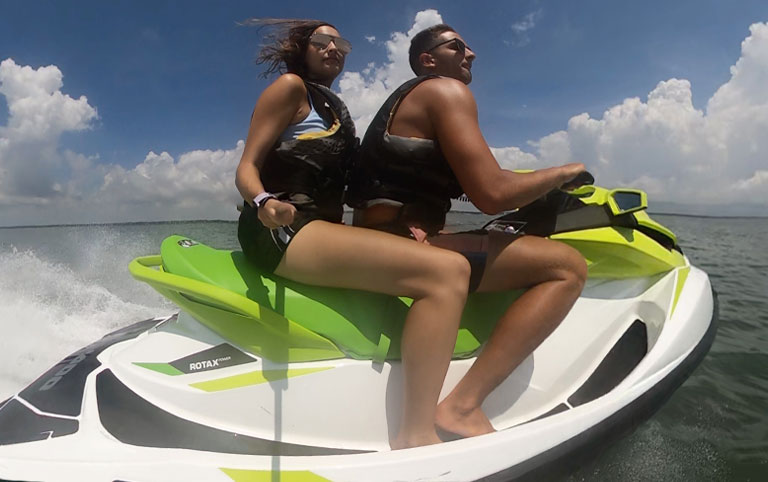 Each jet ski can accommodate one to two riders and is available for one-hour rentals. A three mile riding area is provided for your enjoyment and safety. Your rental fee includes the use of a lightweight life jacket (we insist!) and you may want to bring sunglasses and sunscreen. Our jet skis can accommodate one or two riders at a time.

Some items may be available in the Marine Store at the Isle of Palms Marina. Rentals require a valid driver's license and credit card imprint or cash deposit. For safety and insurance reasons riders under the age of 8 can not participate.


Jet Ski Hourly Rental Rates: Isle Of Palms Only
Jet ski Rentals: Isle Of Palms Only
Rental Rates Per 1 Hour
Normal Pricing
Monday through Thursday.
$109 Single $129 Double


Premium Time
Friday through Sunday, holiday weekends, the week of July 4th
$119 Single $139 Double


*Terms & Restrictions:
Reservations with a total sum of $400 or more require a $100 deposit reservation with a sum totals of $1000 or more require 50% deposit when booking on the phone. All Online reservations must be paid in full when the reservation is made.

Maximum skis per group is 6. Any parties needing more that 6 will leave our dock at different times. The second part of the group will leave 20 minutes after the first group.

Damages to the Jet Ski is bill at $600 per square inch. The customer will also be charged for lost revenue while ski is being fix. The rate for that is $750 per day. Damages must be paid before leaving the site. Customer will also be sited by the SC DNR (police) for negligent operation and failure to obey distance restriction
Must Arrive 20 Minutes Before Departure
Must Be 16 To Drive
Valid driver's license and credit card imprint or cash deposit required
Must Be 18 To Drive With Passenger
No Passengers Under 8
Reservations Required
Max total weight on a jet ski is 350 lbs.
Maximum weight for any one person is 230lbs.
No charge for riders under the age of 10
All prices subject to fuel surcharge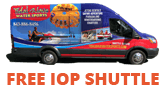 *No charge for riders under the age of 10 * all prices subject to fuel surcharge